Bounce House Software Demo
Manage your growing business efficiently and effectively with the help of our all-inclusive event rental software. Everything you need to communicate with customers, update your product inventory, and increase your business is right at your fingertips with our convenient and user-friendly app. Whether you're a reputable staple in your community and want to reach new potential clientele or are a recently started party rental business owner seeking guidance and support with building inventory, we're here to help.
#1 Bounce House Rental Software That Saves You Time and Money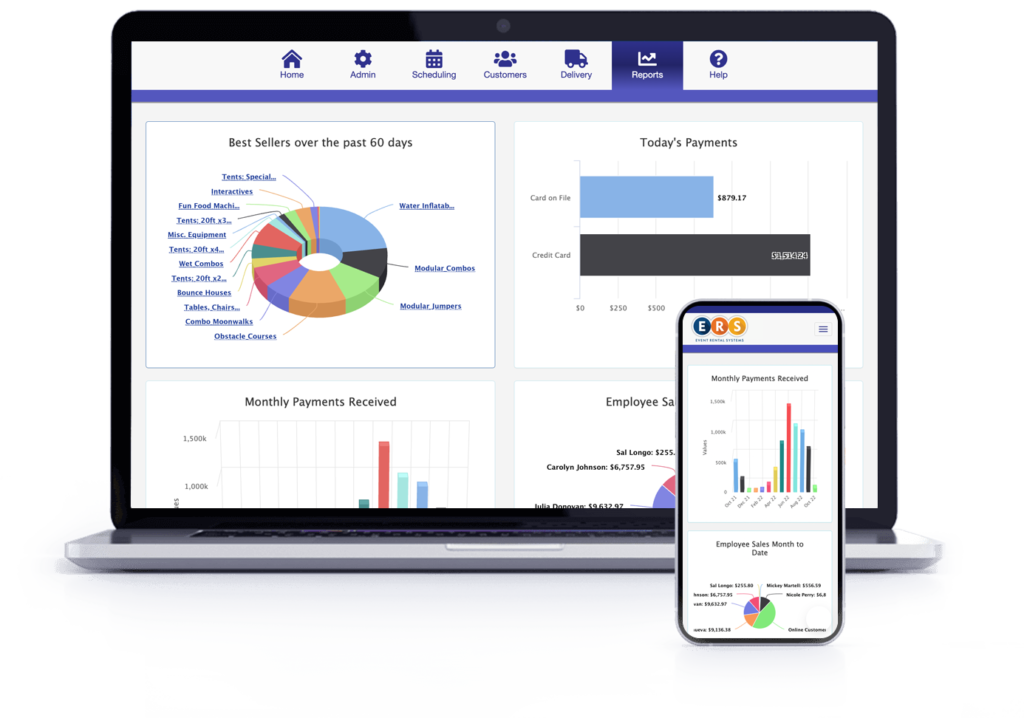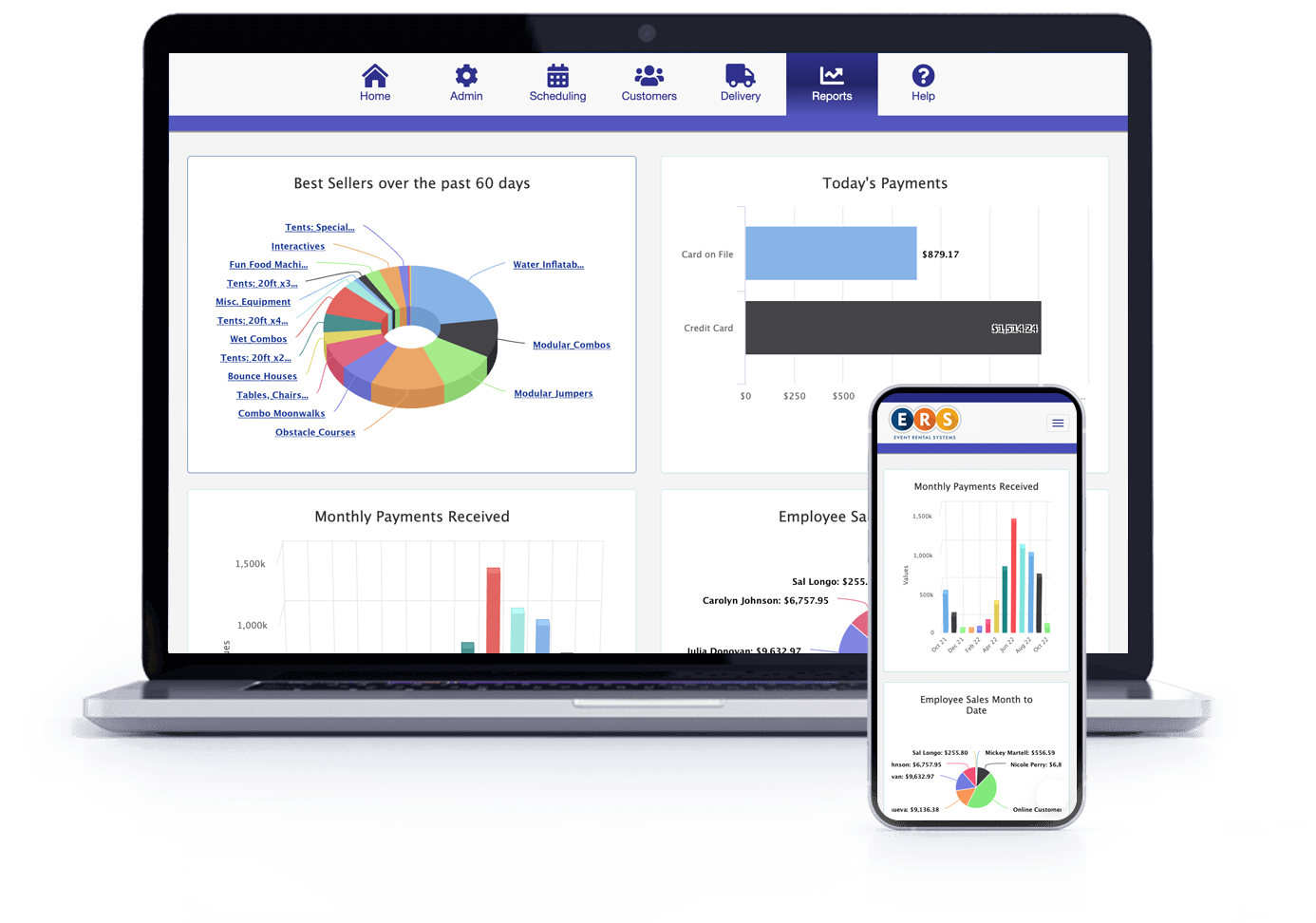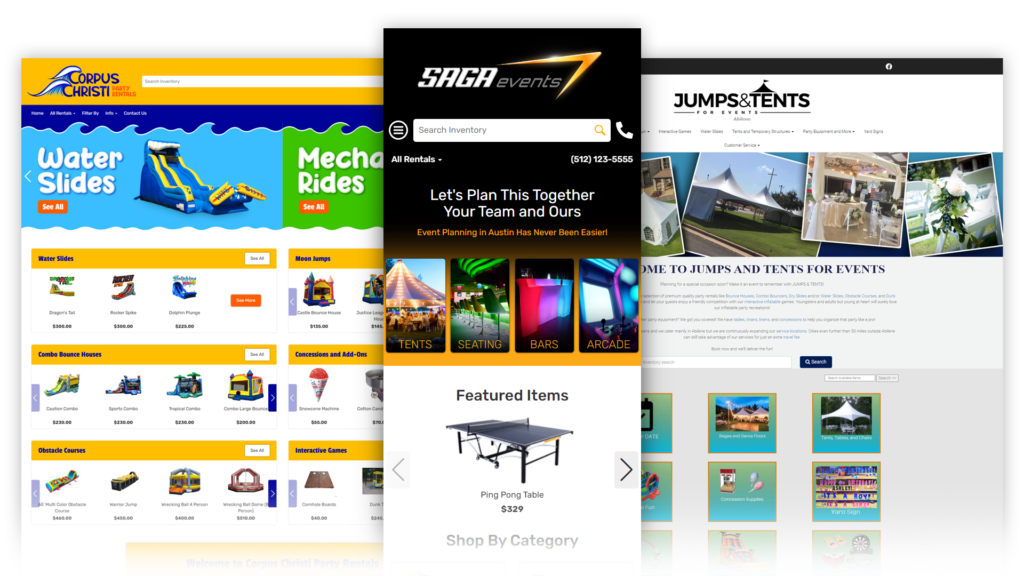 All-in-One Bounce House Software
Bounce House Booking Software Tailored to Your Business Needs
Choose the bounce house booking software that takes you from owning dozens of inflatables to hundreds in no time. One of the biggest advantages of using ERS is how customizable our software is. Every bounce house rental business is unique, and our team understands that better than most, as most of us have worked in the party rental industry ourselves at one point or another. Because of that knowledge and experience, we offer a wide range of features and customization options that allow you to tailor our bounce house rental software to your specific needs. This flexibility ensures that you can manage your business in the way that works best for you.
We offer a user-friendly interface that makes it easy to navigate and manage your rental business anytime and anywhere. You don't need to be a tech-savvy person to use our bounce house rental software. You just need a reliable Internet connection and a smart device. Our team provides clear and concise instructions and training opportunities, making it easy for you to set up and operate your rental system. Our bounce house software is intuitive and designed to simplify your business operations, leaving you more time and energy to focus on the critical aspects of managing your business. We understand that you have lots on your plate as a business owner, so our team is available to schedule one-on-one training, provide ongoing support, and make sure any questions are answered along the way, simplifying and streamlining the process.
Another method for customization within our bounce house rental software is being able to accept and manage bookings, process payments, and track inventory all in one place. This centralized system streamlines your booking process, saving you time and effort. We also provide automated email reminders and confirmations, reducing the chances of double bookings and missed appointments. With our all-in-one system, you can tailor your dashboard to help you keep track of what's most important. Customize your experience even further by favoriting reports so the tools that help you most are directly at your fingertips!
Bounce House Software to Take Your Business to the Next Level
Our bounce house software is ideal for any business looking to achieve the next level of success. All businesses should look toward the future and grow over time, and our team is here to help do just that. With our most successful and sought-after features, any business that chooses our easy-to-use bounce house software can look forward to new customer bases, easy and reliable growth, efficient employee operations, and new metrics that help tackle business pain points with ease. The success that follows from implementing our cloud-based bounce house rental software can easily help grow your business from a local one to a national one, if that's on your list of business goals. With the ERS team on your side, anything is possible!
With scheduling, timeline editing and estimation, and truck/employee management features, it's never been easier to maintain a consistent calendar and keep track of upcoming and recurring events that require more organization and less confusion. Our software not only saves time but also puts time back on your calendar, so you can spend even more time focusing on growing your business. Manage your busy delivery schedule with ease and ensure your drivers are reaching their destinations on time every time, so you can keep those 5-star Google ratings piling up! Regardless of the size of your business, ERS is here to help you reach success. We're dedicated to helping you achieve maximum efficiency and create a smoother production workflow – from start to finish with our user-friendly bounce house rental software.
Our bounce house rental software is ideal for keeping track of what's in and out of your inventory as requests are simultaneously completed and created. So when your popular Princess Unicorn Combo Bounce House is booked for a full weekend, your website and software inventory will automatically update to ensure your products can't get double-booked. Furthermore, you can know in real time when a drop-off or pick-up is completed and keep track of your outgoing and incoming vehicles. This assists with knowing just how far you can expand at any given time and ensuring that your customers will always receive what's promised. Knowledge is power, and our bounce house rental software puts the power to grow in your hands!
In addition to inventory management, our bounce house rental software is an excellent tool for managing driver time cards. Knowing where they are and when they clock in and out is an essential part of knowing your business is operating as intended and to its highest potential. Employee management is part of business management, and efficient employees are essential to business growth. With this intuitive bounce house software, you can easily manage your business and employees, either on the go or from home.
Easy-to-Use Online Bounce House Rental Software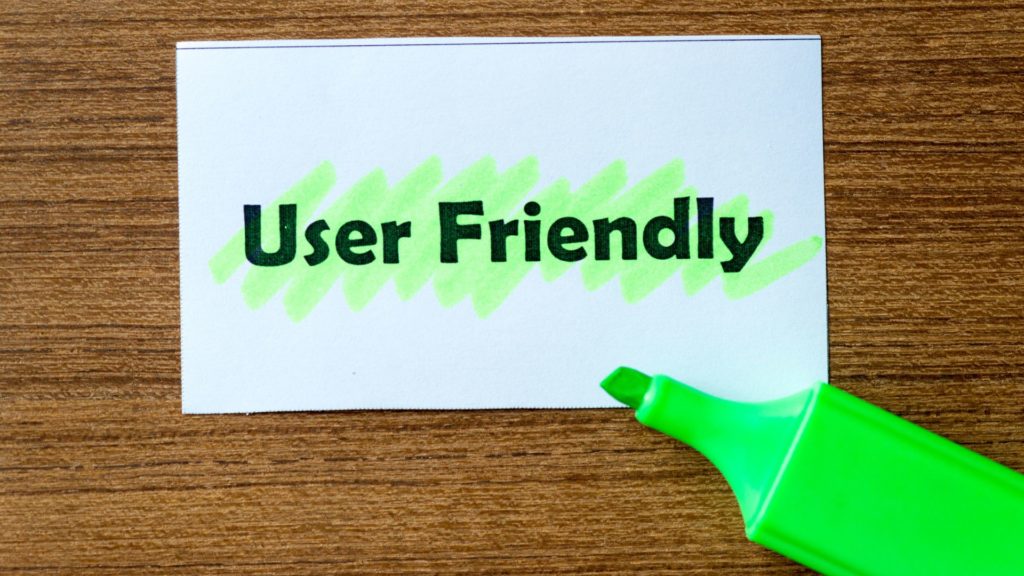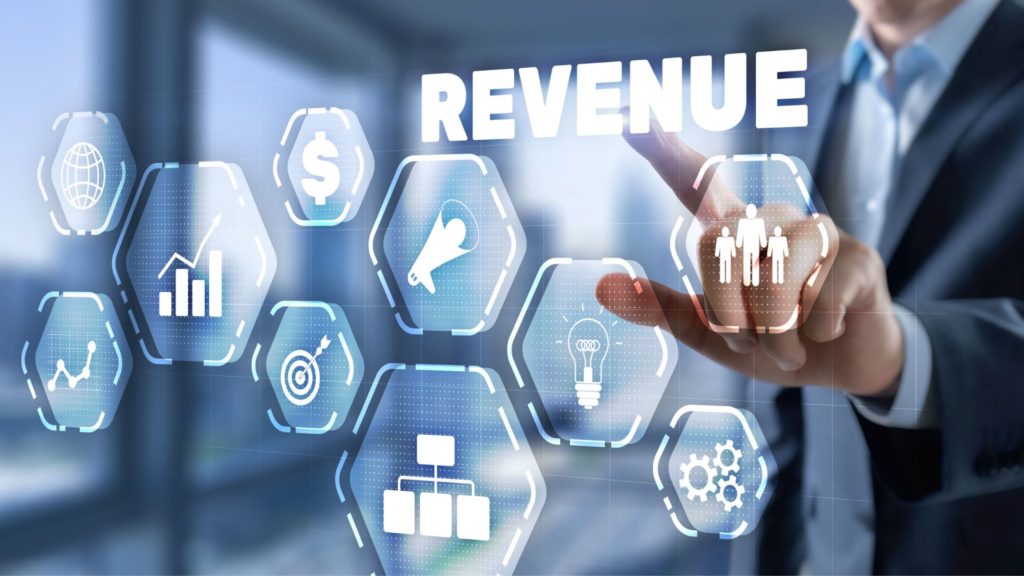 The Bounce House Online Rental Software That Party Rental Businesses Trust Most
Take a look at what some of our happy customers have to say about their experience using our bounce house software, and schedule a demo today! Whatever your specific business needs are, our team of experts is here to help you learn more about our award-winning bounce house rental software.
"Exceptional staff, responsive customer service, and great software package for our business needs. You can not go wrong with Event Rental Systems."
-Patricia P.
"The support staff is extremely dedicated to their clients. I believe the software has helped me grow and maintain my business tremendously."
Christopher K.
"The ease of use and the number of options for personalizing the system to meet my needs is very important to me. In addition, the support provided by the ERS staff is exceptional."
-David K.
The Best Inflatable Rental Software for Bounce House Businesses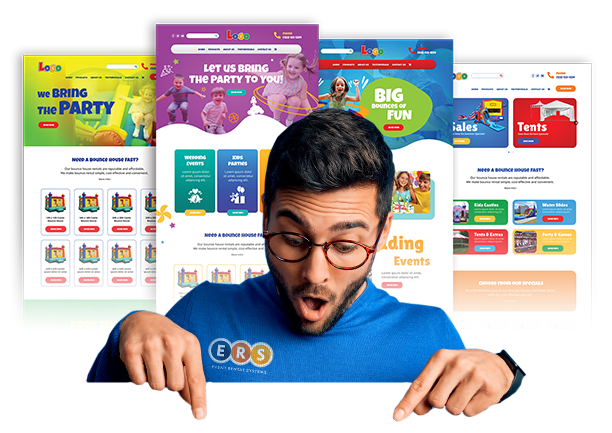 With the help of our cloud-based inflatable rental software, your customers can browse available inventory, learn about your company, place online orders, and connect with your team with a few easy clicks. From intelligent add-on sales and customer surveys to reminders to book for next year's birthday, our system thinks of it all. With our bounce house rental software on your side, booking clients is a piece of birthday cake!
Using reports, automated marketing, scheduling and routing tools, and other premium features, our party rental software enables you to manage your business more successfully and turn it into a money-making machine with a few intuitive clicks. The inflatable rental software can be used from any location with internet access, including your smartphone, tablet, or laptop. Get ready to receive orders while you sleep and manage them from the comfort of your couch or while out making a bounce house delivery! It's never been more convenient or manageable to navigate your growing business than with the help of the ERS bounce house rental software.
Whatever your specific needs are as a business owner, we're confident our state-of-the-art inflatable rental software will make a noticeably positive impact on your operations by helping you manage customers, address potential pitfalls, streamline scheduling, track your employees, and scale your customer base from one user-friendly system. Our bounce house rental software is designed with simplicity and versatility in mind – it's easy to use on any device, so you can access it from multiple locations and even while on the go. Whether you're just starting out or managing a large-scale business, ERS inflatable rental management software offers a wide range of features that will help set you apart from the competition.
Inflatable Rental Software and Dynamic Websites Combined to Wow Your Customers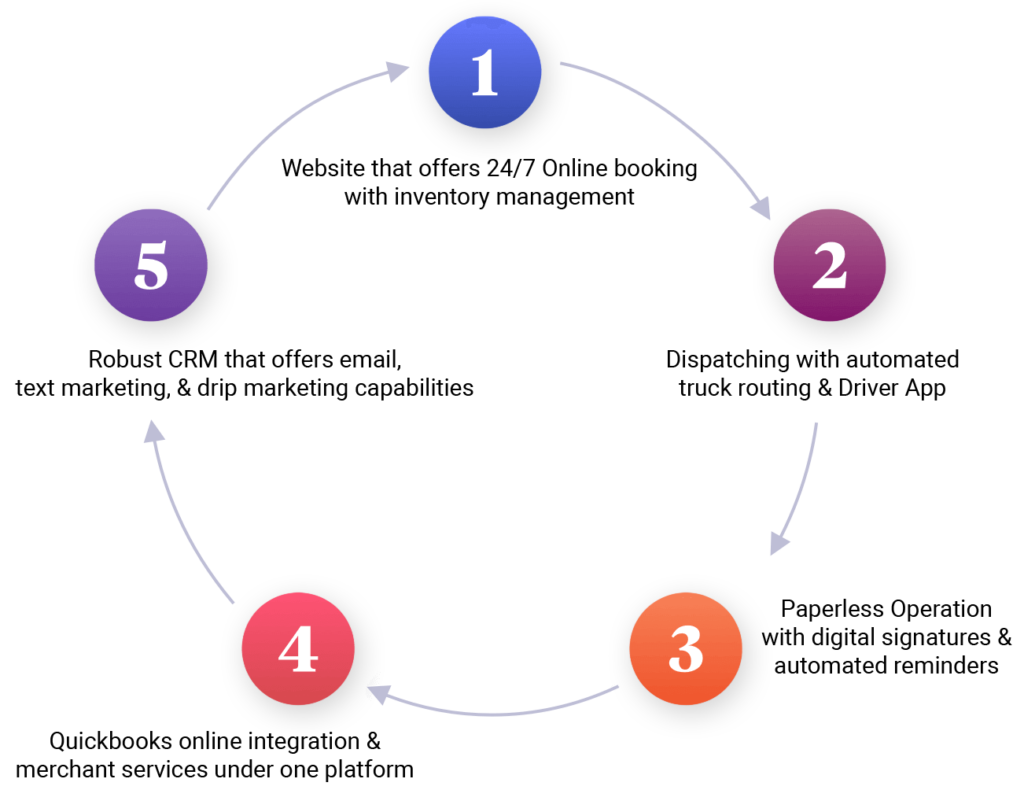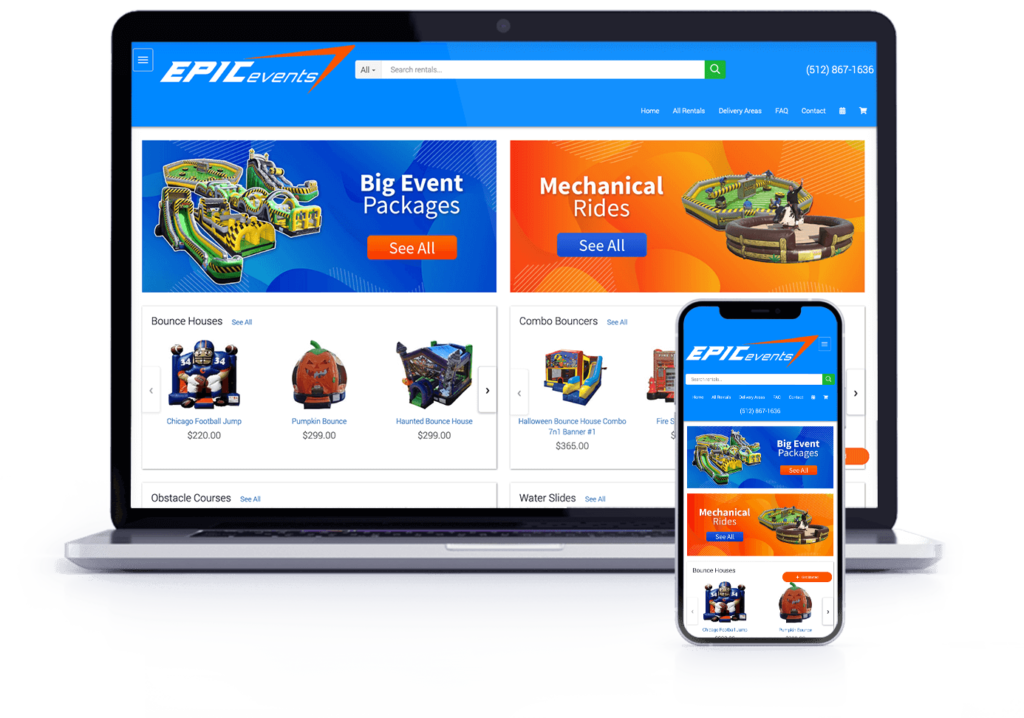 Inflatable Software That Sets Your Business Apart
Inflatable Business Software That Makes You Money in Your Sleep