Trusted Bounce House Manufacturers
If you are looking for bounce houses for sale you have come to the right place. ERS offers software to hundreds of party rental and bounce house rental companies and below are some of the bounce house manufacturers that our customers have come to trust. Here you'll find our bounce house manufacturers.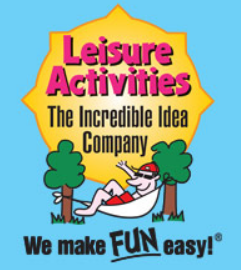 Leisure Activities has been the leader in the inflatable industry for more than 28 years. Our company originally started in Orlando back in 1993…
Read More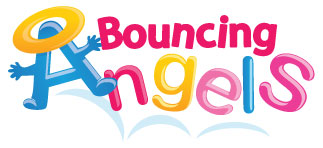 With more than 25 years of experience in the design, engineering, manufacturing, and sales of top quality and innovative inflatable jumpers, moonwalks, and water slides… Bouncing Angels, Inc. Has quickly made a name for itself by becoming a leading supplier worldwide to the rapidly expanding "Party Rentals" industry.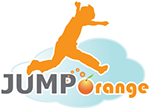 We use lead-free, commercial-grade, fire-retardant vinyl in every inflatable, which is more resistant to tearing and mold/mildew than nylon. Our products are constructed with heavy-duty industrial thread and double stitches.
We make sure all our inflatables are long lasting and easy to handle…. Read More

We are a leading manufacturer of inflatables located in Livonia, Michigan. We carry a wide selection of high-quality inflatable bouncers, slides, combos, obstacle courses, interactive games. We also carry commercial grade party tents, tables, chairs, accessories and much more. We opened in 2003 and have been grown into an industry-leading inflatable manufacturer.
All of our units are high-quality, built-to-last, and designed for safety… Read More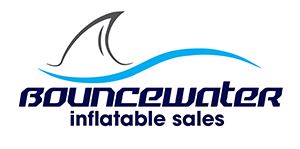 Designing and building inflatables that rent and built to last is the core value of BounceWater Inflatable Sales. Opening our rental company in 2005, we purchased inflatables from many different companies all over the world. After evaluating the pros and cons of these units, we decided to start our own unique builds…
Read More

Magic Jump, Inc. is one of the leading inflatable manufacturing companies in the world and is trusted by entrepreneurs and consumers to deliver only the most reliable and superior inflatable products for their businesses and special events. We manufacture the best inflatable amusement rides, bounce houses and a variety of interactive inflatable products designed for all ages.

For over 25 years we have been in business setting up, delivering, and distributing commercial grade bounce houses and equipment. We also offer a variety of wedding tents, which include pole tents and frame tents with banquet chairs and banquet tables. If you're looking for entertainment our inflatables line includes a variety of bounce house inflatables and water slide inflatables with commercial inflatable blowers available in a variety of sizes to meet all your needs.

Big Top Inflatables & Tents (BTI) was founded by Robert & Cindy Savona in their hometown of Hahnville, Louisiana; just outside the great city of New Orleans, Louisiana. Prior to starting their Commercial, Inflatable Sales Business, they previously owned and operated two successful party rental sales companies. Their love for the industry…
Read More

Jungle Jumps is one of the largest manufacturers of commercial-grade inflatables in the United States. Our headquarters and 24,000 square feet manufacturing facility are located in Pacoima, California. With full-time graphic and product designers on site, Jungle Jumps utilizes the latest design and manufacturing technologies in constructing the highest quality commercial grade inflatables.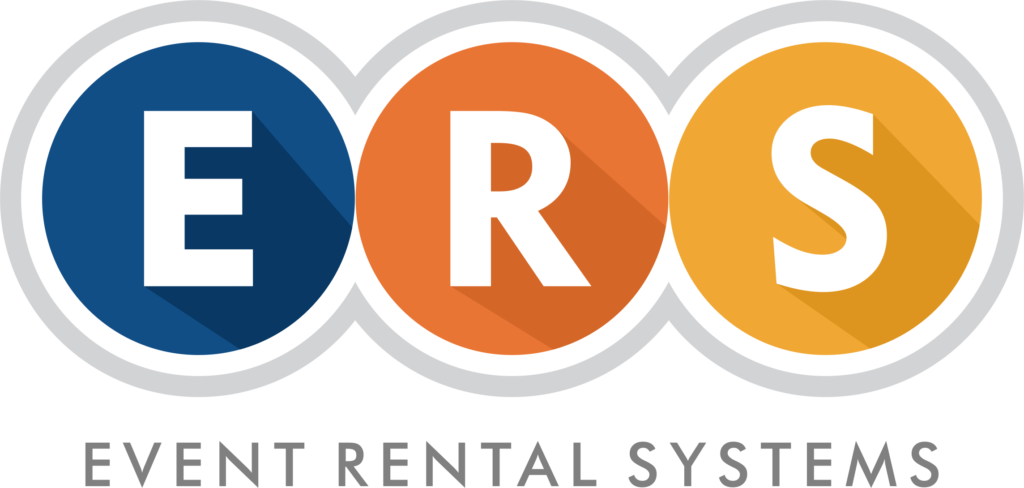 ERS is a cloud-based party rental software service that allows your customers to order online and handle all your day to day operations under one solution. ERS is guaranteed to save you time, and make you more money.
Recommended manufacturers from ERS for bounce houses for sale?
We take pride in working with the best of the best in the event and party rental industry, so we only recommend trusted and verified inflatable manufacturer companies, including Leisure Activities, Bouncing Angels, EZ Inflatables, Jump Orange, Moonwalk USA, Bounce Water Inflatable Sales, Magic Jump Inflatables, TentAndTable.com, Nina Jump, Big Top Inflatables and Tents, and Jungle Jumps. If you're shopping for bounce houses for sale, look no further than our top-tier grouping of inflatable bounce house manufacturer companies.

With years of experience and thousands of repeat customers, our collection of custom inflatable manufacturer companies will help you find the perfect inflatable bounce house for sale for every occasion so you can offer popular styles and designs to your customers. Our manufacturers ship nationwide and have decades of experience with water slides for sale, so view their online inventory and find the best bouncy castle for sale to add to your own collection and stay booked.
Who has the best inventory of bounce houses for sale?
Most companies who have bounce houses for sale will promise the cheapest prices, but our bounce house manufacturers can actually guarantee top-quality products with fantastic customer service at affordable rates for all occasions. With thousands of choices, the bounce houses for sale range in style, size, and function, which means you'll find the perfect inflatables for sale with one of our rock-star manufacturers.

Each of our inflatable bouncer manufacturer companies carries a wide range of stock, including bounce houses, combos, slides, obstacle courses, interactive games, and all of the top-notch accessories to go with them. Our diverse portfolio of commercial bounce houses for sale will meet every theme and occasion.

Each of our manufacturers wants every one of their customers to succeed, which is why they offer the best inventory of bounce houses for sale.
What manufacturers to look for?
When searching for a used bounce house for sale, it's important to verify the manufacturer is an accredited business with transparent pricing and a staff who is easy to reach. Most manufacturers will walk you through the differences between residential and commercial inflatable water slides for sale and provide resources to keep your business as safe, reliable, and recommended as their own.

Many of our manufacturers offer licensed jumpers for sale, financing options, inflatable repair, and input on inflatable insurance. As business owners themselves, these manufacturers understand the importance of safe and reliable commercial water slides for sale. Always check out customer reviews and any disclaimers to see if a particular manufacturer is the best fit for your business.
What types of bounce houses?
The possibilities for water slide bounce houses for sale are endless! Our manufacturers carry every possible style and design of jumpers for sale wholesale, including water slides, bounces houses, combo units, obstacle courses, indoor play centers, inflatable games, licensed inflatables, slip and slides, mazes, mascot tunnels, movie screens, and more. Our partners even offer customizable inflatables to use for school districts, churches, daycare facilities, commercial events, and more.

While water slides and traditional bounce houses are classic staples in the party rental industry, the possibility of inflatable types has come a long way in recent years so that you can now meet the needs of every customer with a varied selection of inflatables. There is now an inflatable obstacle course for sale that appeals to a broader market and wide variety of ages. Build your inventory of party rental options by partnering with our manufacturers to find the best bouncy houses for sale.

Our manufacturers will help elevate your business by offering high-quality, durable, versatile, and safe selections of bounce house for sale that will let your customers know you are the top choice for party rentals in your area. They're happy to walk you through your options and go over the most popular choices that might benefit your business today. How much do bounce houses cost?

If you're looking for the best commercial bounce house for sale, the price will vary depending on the style or type of inflatable, size, functionality, licensing, and other factors. Our expert manufacturers offer quality selections that will work with just about every budget. Feel free to browse our manufacturer's websites to view their specific pricing and policies.

All of our manufacturers offer long-lasting options that will improve your own inventory and selections. Many of them offer package deals and financing that provide the most bang for your buck. Used commercial bounce houses for sale are another option to discuss with our manufacturers to help cut costs in a safe and convenient way. Investing in a more expensive water slide for sale now might mean a greater payoff in the future. Speak directly with our manufacturers to learn more about the best options for your particular business.
Can they be used wet or dry?
Depending on the style of bounce house water slide for sale, they can be used wet, dry, or both! Our manufacturers offer bounce houses (dry), water slides (wet), and combination units (both) for a wide variety of occasions.

The combination inflatable water slide for sale is a hit because it offers the best of both worlds without breaking the bank. We highly recommend one of the combination inflatable bounce house for sale in your inventory to reach a wider customer base. A versatile product inventory will help you appeal to any potential customer browsing your website or viewing your inventory catalogue, which is why we encourage featuring wet, dry, and combo rentals.
What are they made from? (Type of vinyl, lead-free, etc)
All of the water slide jumpers for sale and other inflatables are lead-free and fire-resistant, meaning they're perfectly safe for a wide variety of ages and abilities. Made with durable, long-lasting, commercial-grade vinyl, the inflatables are strong and flexible, ensuring maximum safety and fun!

Some cheap inflatable water slides for sale aren't made with industry-standard materials or safety measures. We recommend working with our verified inflatable manufacturers to ensure you're purchasing the best quality products for your party rental business.
Water slide bounce house for sale selections are safer than they ever have been, but it's always important to work with trusted, experienced inflatable manufacturers to guarantee you're investing in the safest possible options for your business. Because so many of our certified manufacturers are involved in the design and development stages of inflatables, they're able to speak to the safety measures put into place and the quality materials used to make each and every inflatable as safe as can be.

Safety is the number one concern for party and event rental manufacturers, suppliers, AND customers, so it's important for our partners to provide transparent safety information about their inflatable slides for sale. All of our manufacturers use the best of the best in materials and safety features. Get in touch with us or one of our certified partners to find out more about what to look for with inflatable safety, how to spot knock-offs, inflatable insurance, and more.

Some of our manufacturers work directly with inflatable insurers to make certain the party rental companies purchasing from them are protected. Protect yourself against liability and broaden your opportunities to be able to rent at rec centers, parks, and other larger-scale event locations with inflatable insurance.
Where can I purchase them?
Our partnered inflatable manufacturers have new and used commercial inflatables for sale online or over the phone. Their easy-to-use online stores allow you to view photos, dimensions, features, and price points so you're 100% positive about what you're purchasing. They ship nationwide and offer package deals that can't be beaten!

If you're looking for a bouncy castle for sale or other inflatable options, browse our trusted manufacturer's websites to view all of their inventory and coordinating price points.
How many should I start with for my company?
If you're getting started on your party and event rental company, partnering with one of our expert manufacturers is the way to go. With decades of experience and unlimited resources to help you succeed, these businesses take party rentals to the next level. While they offer water slides inflatables for sale, they also offer a wealth of knowledge and supplies to help support you in starting your company. While this industry is booming, our partners understand there's room for all of us to succeed, which is why they offer competitive pricing and personal guidance with your particular business needs.

While there isn't a set number of inflatables to start with, we do think three to five is a great selection to offer variety and reach a wider range of customers right off the bat. A water bounce house for sale is a really versatile option that most of the companies we work with begin with because it's perfect for the warm summer months, no matter what part of the country you're in.

Contact the team at Event Rental Systems to build your easy-to-use party rental website and start booking customers today! Our hundreds of satisfied customers know the importance of offering convenient online booking and utilizing a top-notch industry-leading marketing team to manage your website, app, SEO, and more.

Our team of experts handles the nitty-gritty marketing details so you can focus on the important things: staying booked and busy. View our website to schedule a consultation and see what our amazing repeat customers have to say about our software and services.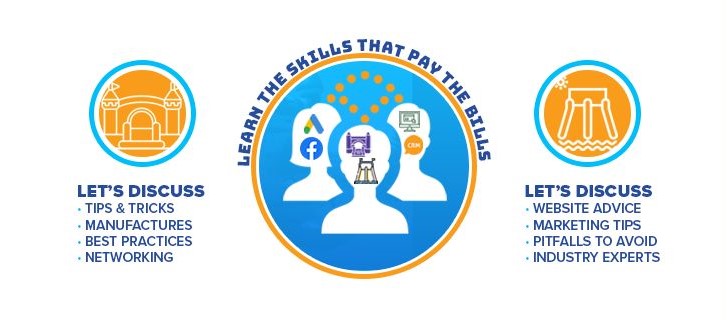 Join our Party Rental 101 Facebook Group!
Learn from thousands of your peers in the party rental industry across the country