These are real testimonials from real ERS customers! Here's what they have to say!
Party Rental Software That Makes You Money
ERS is a cloud-based party rental software package that allows your customers to order online while viewing real-time availability. Everything that can be automated, has been, from automated/intelligent add-on sales, customer surveys, and even reminders to book next year. Our Party Rental Software allows you to run your business more efficiently through the use of reports, automatic marketing tools, and scheduling and routing tools that combine into a money making machine! You can use the software from any location that has internet access, including your phone, and even with the mobile app. The only thing cooler than taking an order while shopping or hanging out, is getting orders from customers while you sleep! You can have as many order takers, or customers accessing your site at the same time as you wish.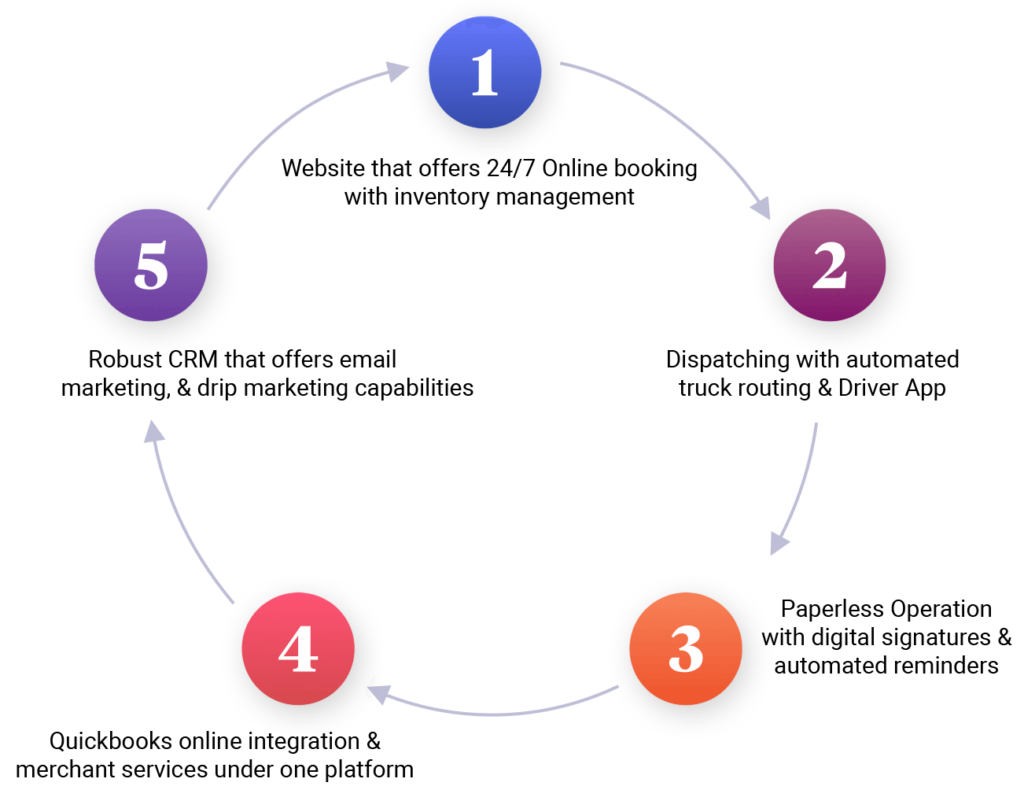 Best Looking Websites In The Industry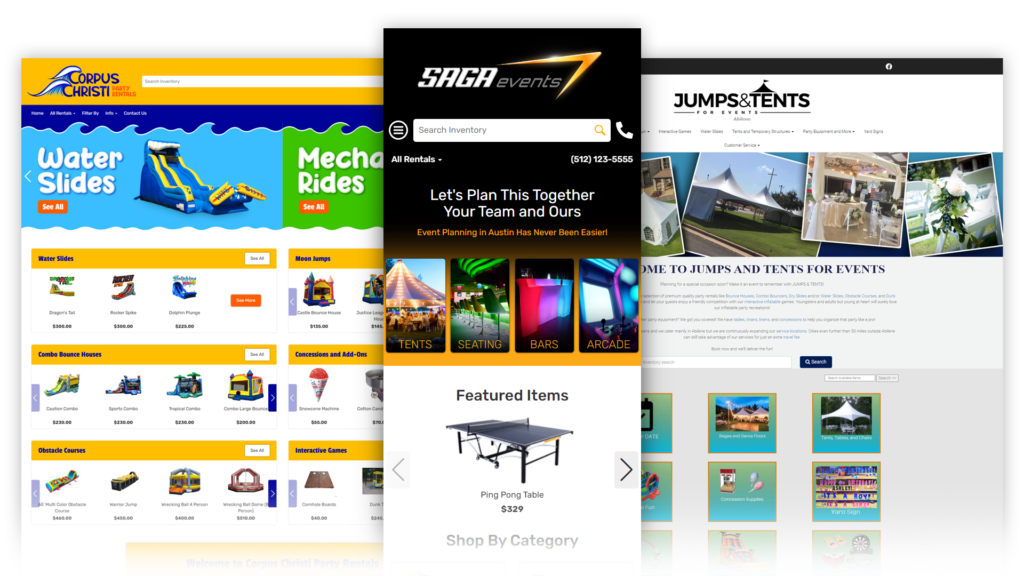 Our Party Rental Software is equipped to handle all aspects of your company's online marketing strategy. The very cornerstone of this strategy is, your website. When you work with us, you're in luck – party rental, and event rental website design, is our specialty.

The average visitor will spend less than five seconds on your company's website, so you need to catch and hold their attention to keep them there long enough to see why your company is the right company for them. We aim to not only bring viewers to your site, but to encourage conversions by making your company stand out from the thousands of other companies on the web.
All-in-One Party Rental Software
© Copyright Event Rental Systems