12,000 Party Rental Businesses. That's the total number of businesses that are currently involved with the party rental industry in the U.S. right now, according to brandongaille.com. Considering the increased profit for operators, and the market value of $5 billion, this number doesn't come as a surprise but has also resulted in stiff competition in the party rental supply business.  To stay afloat and remain profitable, operators in the party rental business are increasingly focussing on the best ways to promote their party rental business. They know that they need to be in front of people who are actively looking for their services or create awareness so that more people will know them and hopefully, reach out to them when they have an event to organize. They know that word of mouth can no longer sustain their business. Most don't even have the budget for the billboards and tv commercials. Those that do have, don't even know what their ROI is.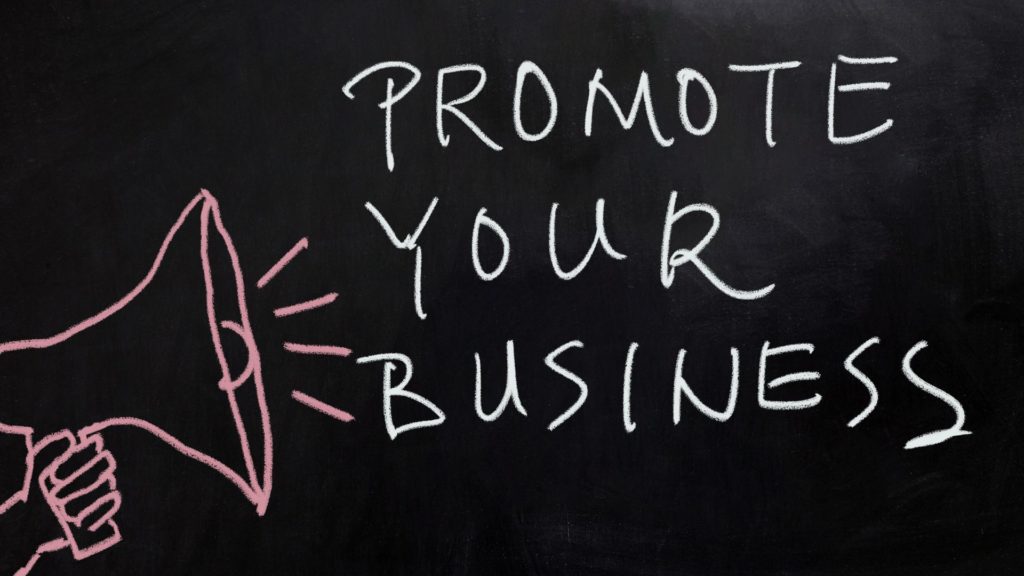 If you're looking for the best ways to promote your party and event rental business, you have landed in the right place. As a leading party rental software provider for event companies, we know that the party rental business is a highly competitive one and failure to promote your business effectively can lead to a permanent exit from the industry or laying off workers and we don't want that to happen. That's why we have gone ahead to share with you the best strategies you can start implementing today to effectively promote your party rental business and stand the best chance of establishing yourself as one of the major players in the industry.

Whether you're just starting out in the party rental business or you've been in the business for a while now but not having great results, running online ads to promote your party rental business is one of the quickest ways to get your services in front of people that might be interested in it. But before you go into running online ads, you have to state your aim, goals, and what you're looking to achieve from the campaign. Establishing these facts will guide you in choosing the right platform to advertise on. 
Here we will share with you the two most popular online advertising platforms so you can know the difference and the one that best fits your goal and objectives:
Google Ads
Google Ads are great when you're looking to target audiences who are actively searching for services like yours. This type of ad will draw people who are in their buy mode, which are the best audience most businesses are looking for. It's also worthy to note that Google Ads cost more per click than other advertising platforms.
Pros:
You can generate instant results from Google Ads

Great exposure in the search results

You can measure your results

You have full control of your ads.
Cons:
You pay for each click to your website

The cost per click can get expensive

You need to invest quite a lot of time in learning how to run effective Google ads or risk blowing through your budget.
Having stated these facts, Google ads are a great way to reach your target audience and effectively promote your party rental business.
Facebook Ads
Implement the Pareto Principle
The Pareto Principle, also known as The 80-20 rule, states that 80 percent of the results come from 20 percent of the efforts. This principle also applies to sales, which states that 80 percent of your revenue comes from 20 percent of your clients, and this is entirely true in the party rental business.
If you take a good look at how your business operates, how much revenue you make, and the number of clients you work with, you will discover that it's only a small portion of clients that generates the results you have.
If you can identify the clients that are generating the most income for your party rental business, you can increase your revenue by sending them additional offers and discounts to other products or services they might be interested in. You can remarket to these clients by sending irresistible offers directly using their submitted contact details or retargeting them with either Facebook or Google Ads if they're being tracked by cookies.
Optimize Your Website for SEO
Having your business been found organically on the top of search engines like Google is the best way to market your party rental business online. SEO which stands for "search engine optimization" is the process of taking steps to make a website or piece of content rank higher on search engines. The best part of SEO is that it is "free" and offers near-limitless traffic to those who can effectively outrank the competition and dominate the top of Google's search engine result pages (SERPs).
Optimizing your party rental website with relevant keywords is an important aspect when working on your website SEO as it helps draw well-targeted traffic of people who are looking for services like yours. To effectively optimize your website for SEO and improve your chances of ranking on top of Google SERPs, you have to create excellent content and optimize your site's On-page and Off-page SEO. One thing you have to know is that SEO can take time for you to see results, but it's worth the wait. But if you want a quicker option then you might consider going for the online advertising methods shared earlier.
Hire a Party Rental Marketing Agency
Handling your marketing campaign such as SEO can quickly feel overwhelming especially if you don't know what you're doing. There is a lot that can go into creating a successful marketing campaign for your party rental business and in most cases will require professional help, if you don't have the experience.
For example, in the case of SEO, an experienced party and event rental SEO company can be able to utilize the best tools, resources, and strategies to keep up with the ever-changing landscape of SEO. A party rental marketing agency can also help your website to stay updated with the latest Google search updates and other marketing strategies so that you'll be able to focus on other areas of your business.
If you read this post from the beginning to this point then congratulations,  you are miles ahead of most operators in the party rental industry. Most operators didn't know how to get started and had no clue on what they needed to do to effectively promote their party rental business and take their business to a new height. The information you have garnered from this post will eventually help to improve your ROI, set you up as one of the major players in the business, and cement your presence in the party rental industry.